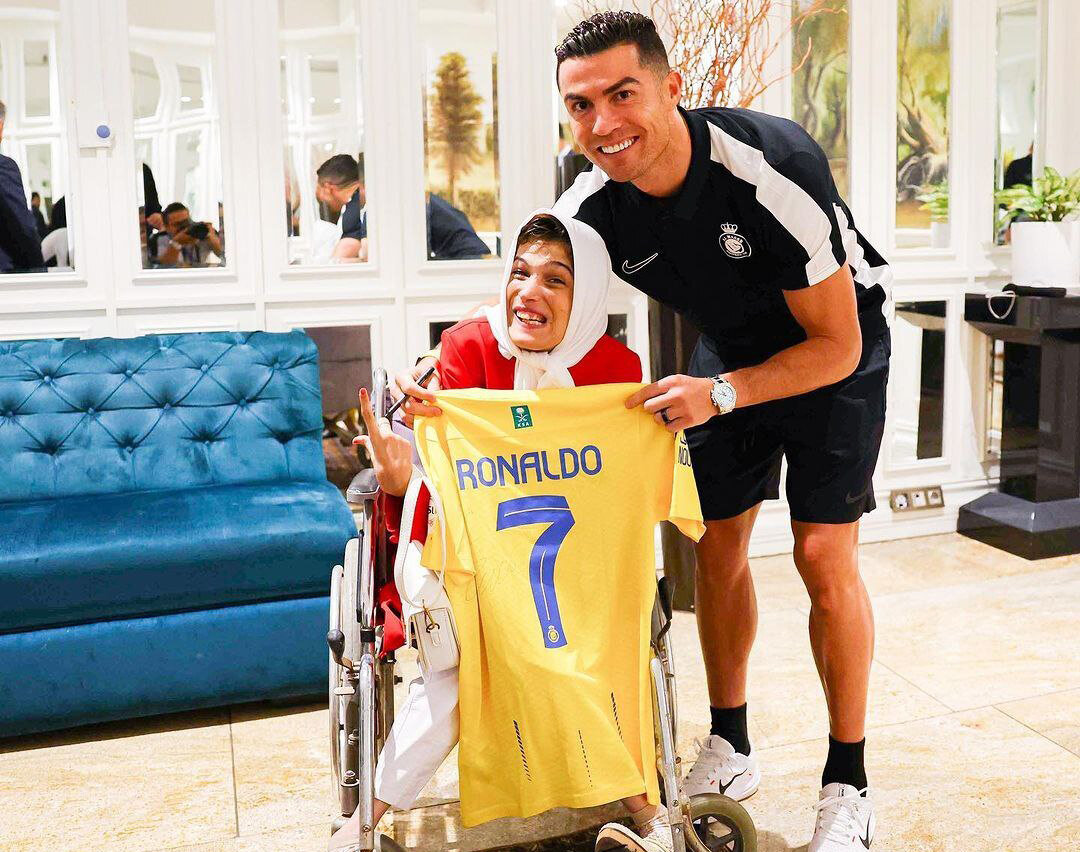 Tehran Times - Regardless of his fame and his footballing skills, what has made Cristiano Ronaldo different is his humility.
So many Iranian football fans maybe caused harm during his visit to Tehran but the Portuguese striker expressed his gratitude to them on his Instagram account.
"A very special thank you to the fans and to all the Iranian people who have made this visit so special for us. Such an incredibly warm welcome!" Ronaldo wrote.
The Al Nassr forward traveled to Tehran to play Persepolis in Group H of the 2023/24 AFC Champions League, where the Saudi Arabian giants earned an away 2-0 win at the Azadi Stadium.
But Ronaldo did beyond his duties and made an Iranian diehard boy and a painter girl with disability happy.
Ronaldo met with Fatemeh Hamami, famous painter with special needs, at the hotel just hours before the crucial match with Persepolis.
Fatemeh is drawing incredible portraits using only her feet. The second-born of twins was deprived of oxygen at birth, which caused a severe disability. Despite the obstacles, the artist learned to dream big and work hard to make them come true.
The five-time Ballon d'Or award winner has won the hearts of many not just with his footballing skills, but with his humanitarian activities.