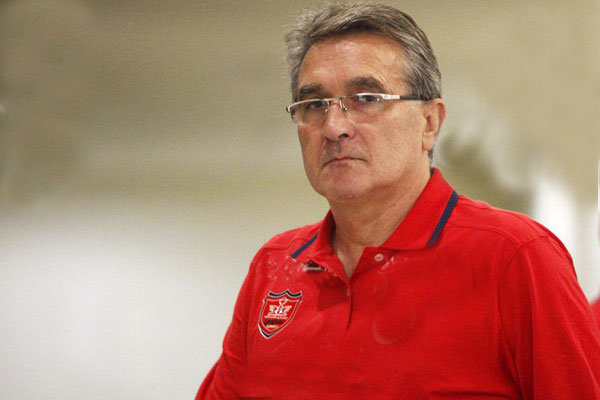 Tehrantimes - Persepolis football team head coach Branko Ivankovic stated that his side's priority in the next season is to win the AFC Champions League title.
The Croatian trainer, who nearly missed last season's Iran Professional League title at the final week, also wants to win the league title this season. Persepolis is currently at the top with 26 points after 12 weeks.
AFC Champions League
Playing in the Champions League is such an honor for us and will definitely motivate my players. However our objectives is on another level, we need to qualify for the last eight while fighting to win the title in the next year. That is not easy at all since other Asian teams have greater potential, facilities and preparatory procedures.
We need to strengthen our side in the winter transfer window so that we have a better performance against our Asian rivals.
Chinese offer for Mohammad Ansari
There is lucrative offer for Mohammad Ansari from a Chinese club. That is a good news because it shows that we have great players and when we play in the AFC Champions League the number of these offers will definitely increase. But on the other hand, it is dangerous because they want our best player and this will affect the team's performance.
Ansari will earn three times more than he receives at Persepolis from the Chinese club. He will think about it regardless of moving there or staying here and this is not just about us, I remember when Real Madrid offered to sign Luka Modric from Tottenham he didn't have concentration as he was thinking over his future but he finally moved to Santiago Bernabeu.